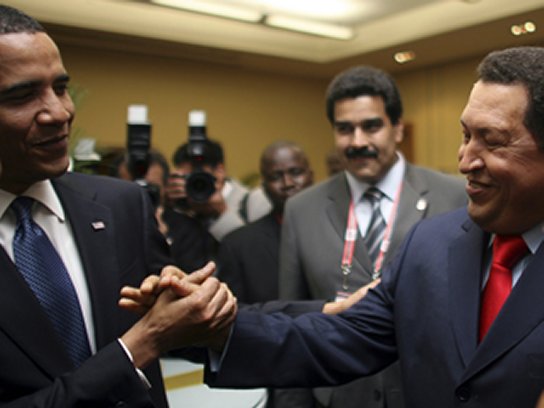 Now check out this:
A former soldier inspired by Cuba's Fidel Castro, Chavez has made energy nationalization the linchpin in his 'revolution'. He has also taken over assets in telecommunications, power, steel and banking.

The 11 drilling rigs have been idled for months following a dispute over pending payments by the OPEC member's state oil company PDVSA. Oil Minister Rafael Ramirez said on Wednesday the rigs, the Oklahoma-based company's entire Venezuelan fleet, were being nationalized to bring them back into production.
It gives me the willies alright.