Obama has clearly decided that playing the class warfare card was his best chance to win the White House in 2012.  Big deal… another Dem resorting to dividing the country between rich and poor.  Yawn.  Nothing to see here.
But here's something that is noteworthy… Governor Perry saw what Obama was doing and apparently thought "You know what, that whole plan of his to turn Americans against one other on the basis of their wealth really seems awesome…. I think I should do that in my campaign too."  How else does one explain this pathetic creation?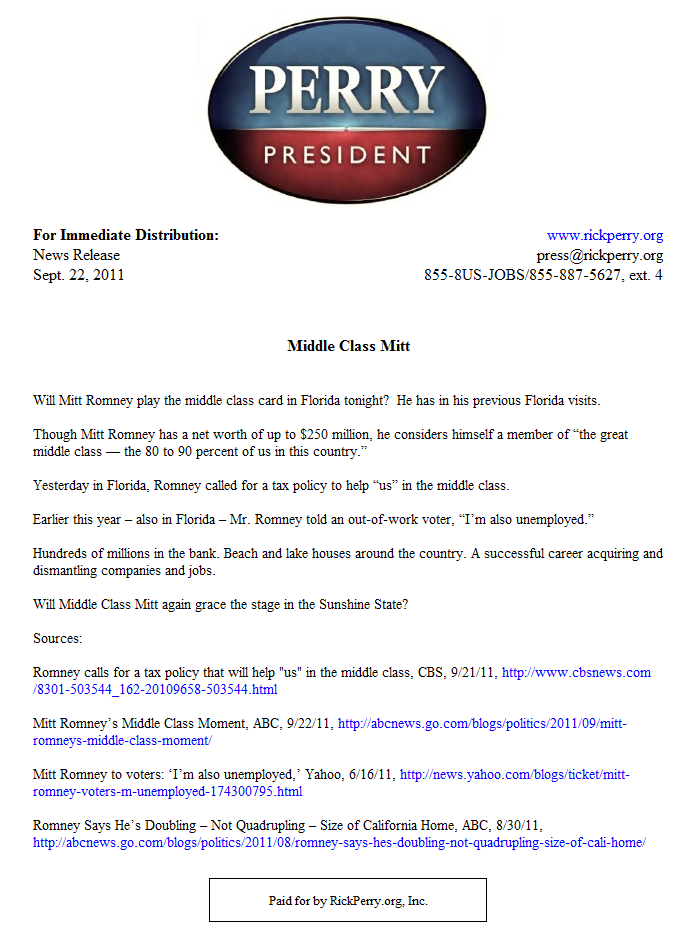 I sure hope that Romney directly confronts Perry for spewing this ugly and un-American class warfare rhetoric in the debate tonight.